Transformers meet connectivity – the Sensformer®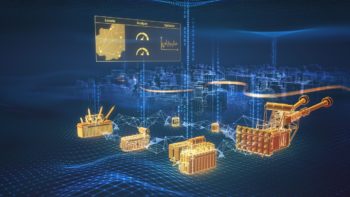 Companies
Posted by Staff
At CIGRE 2018, Siemens Transformers presents its new, connective transformer product class: the Sensformer®. The journey into digitalization of transformers has started by focusing on a basic end-to-end product digitalization as a corner stone for digitalized grids.
Siemens actively shifts the perception of transformer digitalization from a pure maintenance focus towards grid information. After having introduced its connective transformer portfolio at Hannover Messe 2018 earlier this year, the positive feedback is incredible: "We have had a lot of customer requests to upgrade existing orders that are currently in design or manufacturing stage. Transformer operators immediately see the potential of the Sensformer®!" says Peter Vogel, Head of Innovation Sales at Siemens Transformers. The earliest adopters for this innovation were located in the Asia-Pacific-region. The first Sensformers® for this market have already been manufactured and successfully tested together with customers; and a lot of new orders like the one for Trung Nam solarpark in Vietnam are coming in. But also in Europe it's already getting a positive response and the first orders for the new product group have been placed.
Vogel: "The energy industry all over the world is seeing a common challenge: No matter if it is industrial nations with an existing – and ageing – energy system or countries that invest in renewables or start to develop stronger grids: they all need to enhance their insights into asset & fleet operation. This requires first steps towards an Internet of Energy."
It is clear that the future lies in analyzing real time data. Enterprise analytics platforms like Siemens' Mindsphere® enable users to develop analytical tools according to their needs in a very easy way. Siemens benefits from years of experience of being the industry leader and having been at the forefront of programming dedicated digitalized solutions which were customized to operator specific requirements. Now this digital know-how is combined with the domain expertise of a leading transformer manufacturer to merge physics and information. The journey into transformer digitalization has started by focusing on standardized and robust product digitalization of the transformer portfolio.
This is where Siemens Transformers steps in with a connectivity solution that is designed to make transformers digital and, in doing so, benefit all transformer operations.  Since April, Siemens has been starting to evolve its portfolio from transformer to Sensformer® by equipping their units with standardized connectivity and providing a visualization tool. The Sensformer® concept shifts the pure focus from individual assets towards fleet intelligence and operational insights, paving the way towards a true operational sensor.
Different challenges for different customer groups
While consumers expect to benefit from reliable energy 24/7 at lower prices, renewables and distributed energy generation pose serious challenges to grid operators. . For example, they need to be more flexible than ever to ensure stability and reliability of energy grids and, at the same time, operate their networks as economically as possible. Moreover, they already need to plan ahead for disruptions like e-cars that will further stress the distribution grids to an unknown extent. Simultaneously, power producers need to adapt their operations to become more flexible as a result of the infeed of fluctuating renewable power. Increased cycling requirements and the risk of penalties add to their need to know more about the state of their assets in order to be able to better analyze and optimize their operations.
While the rollout has only just started, the co-creation of customer specific use cases is already in place: Renewable power producers, for example, see a chance to connect the dots with the Sensformer® to make their fluctuating business easier to plan. By connecting further information like weather conditions and forecast information at a specific location with Sensformer® status data, productivity can easily be increased by proactively cooling down the asset according to the needs of the future infeed.
The link to your digital grid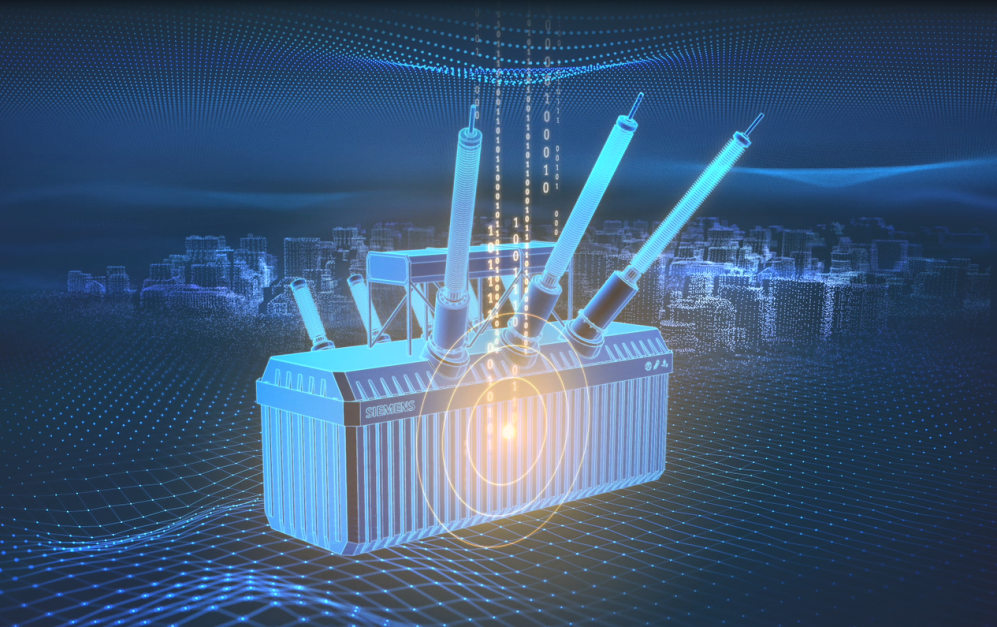 A critical aspect of the shift from transformer to Sensformer® is cyber security. As soon as the assets become digital, data security must be ensured by all means. For Siemens – as an initiator of the Charter of Trust – security is a top priority. Siemens is the number one automation provider with 30 million automated systems, 75 million contracted smart meters and 800.000 connected products in the field. The security framework is designed as per the principles of industry standards (IEC 62443 / ISO/IEC 27001) and complies with governmental recommendations for data handling using cloud infrastructure.
The journey has just started
The current challenge for the transformer industry is to enable connectivity of all assets.
At Siemens Transformers, we believe that every customer has the right to digitize. This is why our Sensformer® is "born connected" and equipped with a digital feature that acts as the eye to your grid.
Are you ready to move into the age of the Sensformer®?
More Info: www.siemens.com/sensformer
---
Interested in learning more about the Sensformer in an online training? Watch the recording of the Webinar "Preparing transformers for the internet of energy" at IEEE Spectrum.
Comments