Core lamination processing specialist ASTES4 acquired by Mitsubishi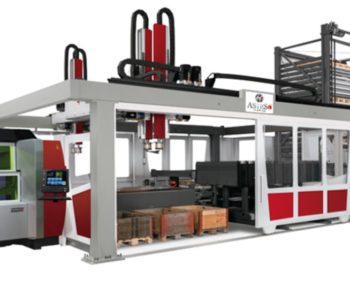 Companies
Posted by Staff
Mitsubishi Electric Corporation announced today the acquisition of ASTES4 SA, a company based in Switzerland that is engaged in development, production and sales of patented automated sorting solutions for sheet metal laser processing machines.
According to a press statement, with ASTES4 as a wholly owned subsidiary, Mitsubishi Electric will offer integrated solutions to the global market with ASTES4's automated sorting systems embedded into Mitsubishi Electric's high value-added sheet metal laser processing machines. The company aims to further expand its worldwide business through this acquisition.
ASTES4 SA operates on the international market offering its expertize for special applications such as: processing of thin and very thick metal plates, composite materials, processing and assembly of core lamination for dry type and oil transformers.
Source, photo: ASTES4
Comments