Siemens announces new company structure, combines energy business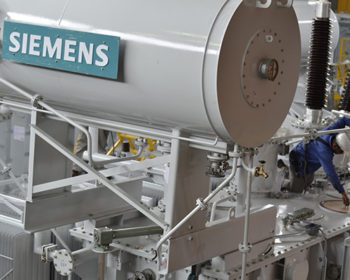 Companies
Posted by Staff
Siemens has annonced a simplified and leaner company structure.
According to a press release, the main aim of the Vision 2020+ company strategy is to give Siemens' individual businesses significantly more entrepreneurial freedom under the strong Siemens brand in order to sharpen their focus on their respective markets.
The company's Building Technologies Division (BT), Energy Management Division (EM), Power and Gas Division (PG), Digital Factory Division (DF) and large parts of its Process Industries and Drives Division (PD) will be combined to form three new "Operating Companies". The Business Units of the company will also be set up newly in a more focused manner and integrated into the three Operating Companies.
The Gas and Power (GP) Operating Company will have its Headquarters in Houston, Texas. CEO: Lisa Davis, COO: Tim Holt, CFO: Michael Becker.
The new structure will go into effect at the start of the new fiscal year on October 1, 2018. Implementation will proceed step-by-step and is to be completed by March 31, 2019.
Photo: Siemens
Comments