Mitsubishi Electric ships its 50th U.S.-made high voltage transformer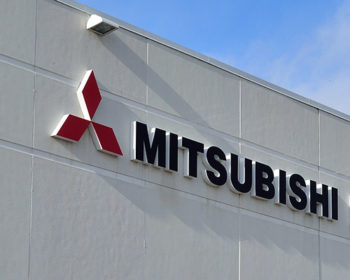 Companies
Posted by Staff
Mitsubishi Electric Power Products, Inc. shipped its 50th high voltage transformer manufactured exclusively in its North American transformer manufacturing facility in Memphis, Tennessee.
The facility, which opened in April 2013, is one of only a few North American manufacturing facilities built for the design, manufacturing, test and delivery of extra high voltage large power transformers.
According to a press release, the Memphis facility is capable of producing the world's largest class of power transformers, which can exceed 400 tons in shipping weight.
Mitsubishi Electric shipped its first transformer from the Memphis facility just nine months after the manufacturing plant opened and the Mitsubishi Electric group companies have been leading suppliers of power transformers for nearly 20 years.  The company delivered 276 transformers to the North American marketplace from its Ako-Works facility in Japan prior to the opening of the new Mitsubishi Electric Memphis facility, which was built specifically to serve North American electric power companies.
"The achievement of exclusively manufacturing the 50th high performance power transformer from our Memphis facility is a testament to the hard work it has taken to become a world-class, ISO-certified transformer manufacturer," said Joe Durante, General Manager, Power Transformer Division, Mitsubishi Electric Power Products, Inc.
The Mitsubishi Electric Power Products Inc., Power Transformer Division manufactures transformers ranging from 161 kV to 765 kV rated up to 3,000 MVA bank applications.
Source: Stockguru
Photo: Raysonho / Mitsubishi EDM / Laser – 50 Vogell Road Unit #1 / Wikipedia / CC0
Comments