Tibet builds world's highest 500-kV substation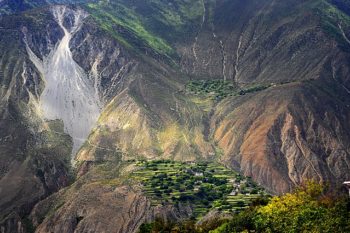 Substations
Posted by Patrick Haddad
The world's highest 500-kilovolt transformer substation has begun operation in Tibet.
The substation went online in Markam county on Saturday, according to a statement released by the State Grid Corporation of China.
Built at an altitude of 4,300 metres, the Markam substation is "the highest 500-kilovolt substation in the world," according to the statement. Construction took more than 700 days and workers had to cope with high altitude, low temperatures, a lack of oxygen, and intense ultraviolet rays.
The grid upgrade from 220 to 500 kilovolts will guarantee more stable electricity, said Han Xiaoping, chief analyst at energy website china5e.com.
"In the past, energy supply in Tibet was relatively insufficient…People sometimes had needed to transport fuel to Tibet to ensure usage. But with better power grids the problem will be solved," said Han.
The Markam substation is part if the Central Tibet Grid Interconnection Project, which seeks to promote development within the region as well as meeting the demand for power. When completed, the project will not only be the world's highest grid, with an average altitude of 4,000 metres but also has the biggest altitude difference of 3,100 metres, reported Tibet news website xzxw.com.
"Tibet doesn't need much electricity itself, but it has huge potential for generating hydroelectricity," said Han.
"In the future, the project will allow Tibet to output extra electricity to other Chinese provinces, which would help with economic development in Tibet."
Source: Global Times
Photo (for illustrative purposes): Markam County, Tibet/ Reurinkjan/ Wikimedia/ CC BY 2.0
Comments