Appalachian Power to spend $60 million on infrastructure upgrades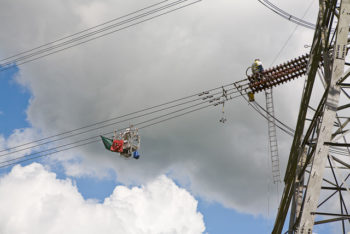 Service
Posted by Patrick Haddad
Appalachian Power Company has announced a $60 million modernisation project in West Virginia.
The power utility says it will upgrade around 30 miles of infrastructure in the area in an effort "to help reduce the likelihood of extended power outages".
The majority of the work will be done in the Ravenswood, Ripley, and Cottageville areas of Jackson County and the Letart area of Mason County.
The work to upgrade the ageing infrastructure is due to begin in autumn 2019 and is expected to take about two years to complete. The work will also require new rights-of-way, and representatives are expected to be contacting landowners in the near future.
"The transmission line rebuild starts in Ripley and travels north for approximately 10 miles towards Ravenswood," the utility says on its website. "Study segments then head west for about eight miles towards the Jackson County Maritime & Industrial Center. From there, study segments turn south for approximately three miles towards Cottageville. The last seven miles of the rebuild travels west into Mason County to a connection point just west of Sand Hill Road."
Source: The News Center
Photo (for illustrative purposes): 400kV line maintenance/ Peter Facey/ Wikimedia/ CC BY-SA 2.0
Comments