New transformer to be delivered to Sakha republic to restore power supply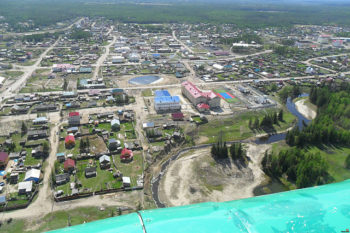 Service
Posted by Patrick Haddad
The press service of the Central Electric Networks has reported that the power supply will be restored to some users in the mountainous regions of the Sakha Republic in Russia.
"During the day, according to the temporary scheme, energy will be provided to settlements from diesel generators… In addition, the substation "Berdigestyah" from Khangalassky region will receive multi-ton transformer substation "Mokhsogollokh" said the company.
Workers are currently dismantling the out-of-service equipment of the 110/35/6 kV substation  "Berdigestakh".
At present, the reasons for the violation of substation service have been established.
Source: YKT
Photo (for illustrative purposes): Berdigests from a bird's eye view/ Horn Ayyy/ Wikimedia/ CC BY-SA 4.0
Comments