SNC-Lavalin and ABB form new Joint Venture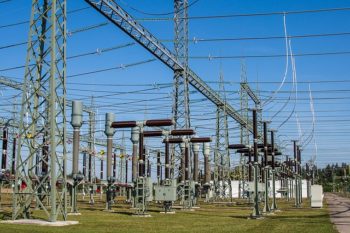 Companies
Posted by Patrick Haddad
SNC-Lavelin and ABB have joined forces on a new joint venture, called Linxon, for the execution of turnkey electrical AC substations.
The deal was announced in December 2017 and Linxon is expected to begin operations in September 2018. SNC-Lavelin has a majority and controlling interest in the joint venture.
Linxon will focus on turnkey electrical alternating current substation projects related to renewable and conventional power generation, power transmission and transportation solutions. Project design, engineering, procurement, construction, management, commissioning, and after-sales support will also fall under their remit. The opening order backlog for Linxon will be $340 million.
"We are delighted to join forces with ABB and bring together our respective strengths to deliver sustainable energy solutions for substations, while providing value for customers through cost efficiencies and an enhanced delivery capability," said Marie-Claude Dumas, Chair, Board of Directors, Linxon and President of Clean Power, SNC-Lavalin.
Frédéric Tréfois, currently responsible for Engineering, Procurement, Construction (EPC) solutions within ABB's Grid Integration business has been appointed as the Chief Executive Officer of Linxon.
"Linxon will combine ABB's technology leadership with SNC-Lavalin's expertise in managing infrastructure projects to deliver enhanced customer value" said Claudio Facchin, President of ABB's Power Grids division. "This joint venture will help capture new business opportunities for both companies and reinforces our strategy of forging new alliances and business models, as part of the ABB Power Grids 'Power Up' transformation program."
Source: International Mining
Photo (for illustrative purposes): High voltage substation/ Max Pixel/ CC0 1.0
Comments