Real-Time Transport Monitoring System – any screen, anywhere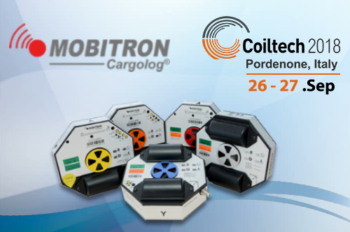 Companies
Posted by Staff
We'll exhibiting at Coiltech 2018 and we want to see you there!
By increasing globalization, the topic of transportation becomes one of the main concern of companies.
During the distribution cycle, the goods are exposed to a number of hazards. Incorrect handling can damage a product, both visible and concealed damages can be difficult to detect; whether transporting a huge cargo like a complete transformer or components, such as electrical motors, generators or bushings.
Our solution
Mobitron AB, provide and manufacture a data logging system for professional monitoring of demanding transports.
The Cargolog system is equipped with built-in sensors to measure and record different environmental parameters like acceleration, temperature, humidity, pressure, impacts and shock. By using during the distribution cycle, you can reduce damages and costs, optimize the packaging system and your products.
Remote Transport Monitoring
The Cargolog® Impact Recorder, equipped with GSM/GPRS communication, transfers data in real time and gives you the opportunity to react immediately when your goods are subject to incorrect handling. This is a cost-efficient method that facilitates detailed monitoring and gives you full control over your goods during transport.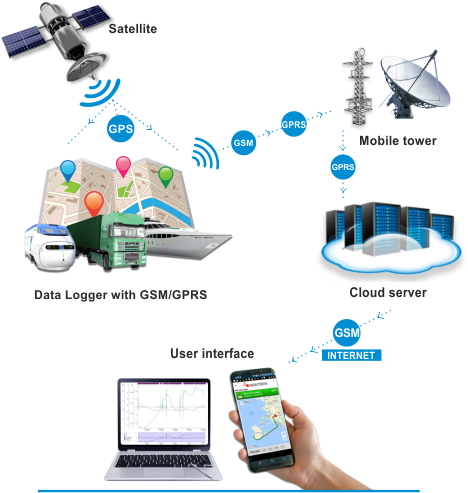 What are the benefits of Data logger with GSM/GPRS
Real-time information about location and load status
Prepare and take immediate action
Know when and where
Support insurance claims for transport damages
Reduce warranty claims
Improve delivery time
Web-based application
Evaluate and improve the design
Comply with environmental management system ISO 14001
Access to your transportation data wherever you are!
By using the cloud server Cargolog Online, you, your colleagues or customers can monitor the product's condition and review all the measurement result through the internet in any devices like computer, tablet, and mobile.

Cargolog Online is easy to use and with the personal login, you protect the data from unauthorized individuals.
Comments