Ghana to commission new substation in Tema Port enclave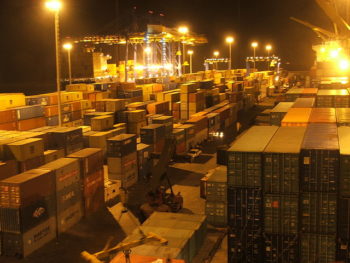 Substations
Posted by Patrick Haddad
The Electricity Company of Ghana (ECG) has commissioned a new substation to reduce power outages within the Tema Port enclave.
Commissioned by the Tema Regional office of the ECG, the new 40 kV substation is intended to serve as a backup for the existing overworked transformers.
Costing $5 million, the 40 kV facility has two 20 MVA transformers that will serve as interconnect sources of power supply to the new port terminal under development at the port.
Regional Engineer of the ECG Emmanuel Appoe told journalists last Wednesday that the excessive electricity load on existing transformers facilitated the need for an alternative substation to offload customers on to. This is should, in turn, prevent a possible system failure within the port enclave as well as some residential communities within the Tema metropolitan area.
"Tema is heavily populated with industries and with the new expansion project of the port underway, we need to have adequate capacity to be able to service the port and surrounding industries," Mr. Appoe stated.
An automatic meter reading system had also been implemented which led to 1,200 meters being installed for selected customers within the Tema area to help reduce human error and also to help prevent people from illegally tapping power from the system without paying.
Source: Graphic Online
Photo (for illustrative purposes): Container Terminal in Tema, Ghana/ SteKrueBe/ Wikimedia/ CC BY-SA 3.0
Comments