Togliatti and SVEL Group supply transformers for RusHydro CHP plant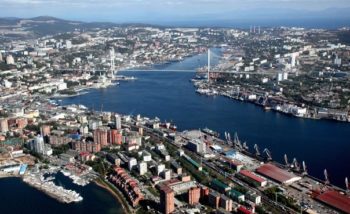 Misc
Posted by Patrick Haddad
Russian power company RusHydro has announced the opening of its Vostochnaya combined heat and power (CHP) plant in Vladivostok.
The gas-fired plant has an electrical capacity of 139.5 MW and heat output capacity of 432 Gcal/h. It runs on GE gas turbines, while most of the other key equipment comes from Russian manufacturers. Russian firms Togliatti Transformer and SVEL Group supplied transformers for the plant.
According to RusHydro chairman Nikolay Shulginov, the plant "will cover up to 20 per cent of Vladivostok's total demand for electricity and will provide heat and hot water for 50,000 households as well as a number of industrial companies".
Vladivostok has a population of over 600,000 and is home to the largest Russian port on the Pacific Ocean.
Source: Power Engineering International
Photo (for illustrative purposes): Golden Bridge in Vladivostok, Russia/Роберт Рэй/ Wikimedia/ CC0 1.0
Comments