Transformer fire at Bangladesh pharma factory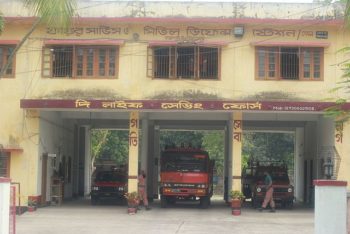 Misc
Posted by Patrick Haddad
A fire broke out at the Kemiko Pharmaceuticals factory in Rajshahi, Bangladesh, damaging its electricity supply.
The fire broke out at 11:45 am from a transmitter blast at the factory's generator room and then spread to the other parts of the building, according to Forhad Hossain, station officer of Rajshahi Fire Service and Civil Defence.
He continued to add that the transformer was set up in 2005 and that this might have some weakness resulting in the blast.
Three firefighting units were dispatched to the blaze and arrived by 11:55 am with five trucks. The flame was extinguished in about 40 minutes."We managed to save the factory's laboratory building from the fire," said Mr. Hossain.
No casualties occurred, which the factory's acting manager Ashik Ahmed attributed to a prompt evacuation of staff by the authority.
Source: The Daily Star
Photo (for illustrative purposes): Rajshahi Fire Service and Civil Defence/ SalehRokon/ Wikimedia/ CC BY-SA 4.0
Comments