China set to fire up the world's first AP1000 nuclear reactor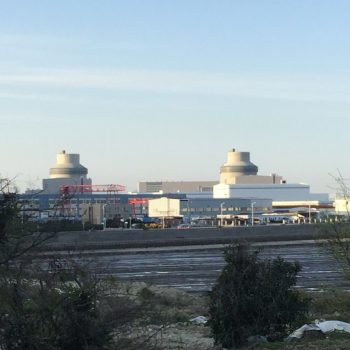 Tech
Posted by Patrick Haddad
China is nearly ready to begin commercial operations of the "world's first next-generation" AP1000 nuclear reactor.
The No 1 reactor at the Sanmen power plant is expected to be ready this week after completed a 168-hour test run. Designed by Westinghouse Electric Company, the unit is located in east China's Zhejiang province and is hoped to help achieve China's ambitions to almost double nuclear capacity by 2020. The approval of new nuclear reactors is felt to be dependent on the successful start of so-called third-generation reactors.
"It's a landmark event for China's nuclear power industry," said Snowy Yao, a Hong Kong-based analyst at China Securities International Finance Holding Company. "It's safe to say China is now one of the leaders in the world's civil nuclear power industry."
While these next-gen reactors, including the AP1000, were designed to be simpler to operate, cheaper to install, and safer, they ended up being more expensive and difficult to build than expected. This was especially true in the US, were cost overruns ultimately caused the bankruptcy last year of Westinghouse.
The first Sanmen AP1000 not only missed its original 2013 start-up date but also ran. $1.46 billion over budget
Power generation from 38 operating units in the mainland rose 13 per cent to 130 billion kilowatt-hours in the first half of the year, totalling around 4 per cent of the nation's total electricity output, according to China Nuclear Energy Association. Policymakers have planned to boost nuclear capacity to 58 gigawatts by the end of the decade, compared with about 38GW currently.
Source: South China Morning Post
Photo (for illustrative purposes): Sanmen Nuclear Power Plant/ 我/ Wikimedia/
Comments