Harare hit by by power outages as ZESA requires $25 million to import transformers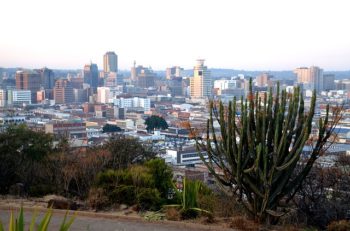 Companies
Posted by Patrick Haddad
The Zimbabwe Electricity Supply Authority (ZESA) has said electricity outages in Harare are as a result of foreign exchange shortages to the sum of $25 million.
ZESA public relations manager Fullard Gwasira told reporters on Saturday that the power authority was facing resource challenges.
"The outages which have been experiencing in Harare's Central Business District are attributed to vandalism and theft of conductor and transformers.
"We have a transformer backlog of about 4 000 transformers which were working but got vandalised and now require replacement at a cost $25 million.
"Regrettably, customers are being inconvenienced for long periods due to the unavailability of foreign currency to import parts and replacement of materials," he said.
Incidences of electricity-related crimes during 2017 were reported by ZESA to have decreased, with 267 crimes of theft and vandalism. Similar crimes on 2016 were reported to have a value of $827,564. In 2014, investigations into the power utility's electricity thefts estimated that $10 million in potential revenue could be lost due to systematic thefts involving ZESA employees.
Multiple strategies have been employed to combat the thefts, including a scheme by ZESA to replace the transformers copper parts with aluminium, a much less lucrative metal.
Source: New Zimbabwe
Photo (for illustrative purposes): Harare/ toubibe/ Pixabay/ CC0 1.0
Comments