'Mysterious' ring in the sky precedes power outages in Canadian town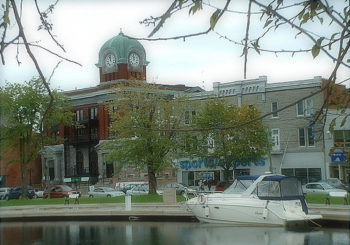 Misc
Posted by Patrick Haddad
The Canadian town of Salaberry-De-Valleyfield experienced power outages shortly after a mysterious ring was seen in the sky.
Power loss was experienced by 3,500 of the town's residents, some of whom speculated about UFO's and aliens. Videos were posted to social media, which only increased the speculation regarding the ring's origin.
City authorities, however, confirmed a more mundane cause.
After the explosion of a power transformer, a gaseous ring rose into the sky, which was made visible by black smoke before disappearing.
Source: Focus
Photo (for illustrative purposes): City centre of Salaberry-De-Valleyfield/ Yannick Aussant/ Wikimedia/ Public Domain
Comments