GE Power wins Egypt turbine contract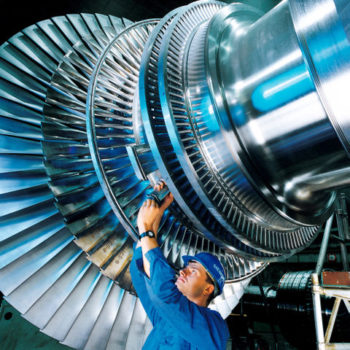 Misc
Posted by Patrick Haddad
GE Power has won a contract to deliver the turbine island equipment to the El Dabaa nuclear power plant project in Egypt.
The delivery will be through AAEM, the joint venture between GE Power and Atomenergomash.
GE Power will supply the basic design of four conventional islands, supply four nuclear turbine generator sets, including the Arabelle half-speed steam turbines, and provide technical expertise for the on-site installation and commissioning.
"As Egypt works to diversify its energy production and to support its growing economy, the El Dabaa nuclear power plant, equipped with GE Power's Arabelle technology, will help Egypt deliver on their ambitious goals," said Andreas Lusch, CEO of GE's Steam Power.
"Today, the Arabelle is helping to deliver more than 20GW of power around the world and we will leverage this experience and know-how to deliver reliable, dependable and CO2 free energy to the Egyptian grid."
El Dabaa nuclear power plant will produce 4.8GW once in operation, enough to power more than 4 million Egyptian homes.
Source: Saudi Gazette
Photo (for illustrative purposes): Steam turbine being installed in a Siemens factory in Germany/ Siemens Pressebild/ Wikimedia/ CC BY-SA 3.0
Comments