Whitefish Energy wins US contracts after getting ousted from Puerto Rico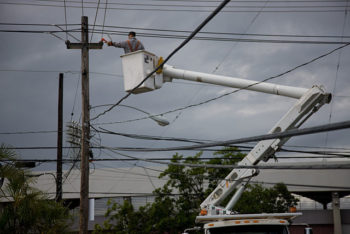 Companies
Posted by Patrick Haddad
Whitefish Energy has won a series of US contracts despite losing a $300 million no-bid contract to restore Puerto Rico's electric grid.
Founded in 2015, Whitefish has only two employees when Hurricane Maria hit in September 2017. The company lost the contract to rebuild the shattered grid after only a few weeks when the Puerto Rico Electric Power Authority expressed concerns over the slow pace of recovery and the disproportionately high charges from the company, which included electrical linemen hired at a rate of over $300 an hour.
Despite losing this massive contract so quickly, Whitefish went on to win a $225,00 contract from the Interior Department to perform electrical work at three fish hatcheries in Washington. In September, the Energy Department awarded Whitefish a contract of over $1 million to build transmission lines in Missouri and Arkansas.
Serious concerns have been expressed over these contracts, with the relationship between company CEO Andy Techmanski and former Montana congressman and Interior Secretary Ryan Zinke being touted as the reason for such a small company winning so many large contracts.
Fish and Wildlife spokesman Gavin Shire said the contract was administered at the regional level "per our standard policies and procedures."
"It was a competitive contract awarded on the basis of the lowest cost, technically acceptable bid," Shire said.
Source: Daily Journal
Photo (for illustrative purposes): Electric company repairing power pole in Puerto Rico/ Andrea Booher/ Wikimedia/ Public Domain
Comments