NYPA trustees approve $124 million for rebuild of transmission lines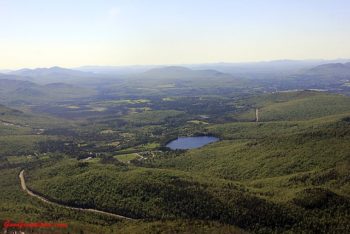 Service
Posted by Patrick Haddad
The New York Power Authority's (NYPA) Board of Trustees has approved $124 million for the rebuilding of the NYPA's major north-south transmission line.
The $124 million will go towards the initial permitting, engineering, design and procurement of new steel poles and foundations for the project. NYPA trustees had already approved $18.6 million for earlier phases of the project.
The rebuilt lines are part of the Moses-Adirondack Smart Path Reliability Project, which includes 78 miles originally constructed in 1942 and acquired by the Power Authority in 1950. The line carries electricity from the St. Lawrence-FDR Power Project to the Adirondack substation in Croghan, crossing a distance of about 86 miles.
"Rebuilding and modernizing our major transmission lines is vital to helping realize New York State's clean energy policies and goals," Gil C. Quiniones, NYPA president and CEO said in a statement. "These Smart Path upgrades will enable us to have a reliable, resilient transmission pathway from the North to the South."
The project is intended to begin in 2020, with the lines expected to be in service three to four years after the start of construction.
Source: Watertown Daily Times
Photo (for illustrative purposes): Adirondack High Peaks/ Good Free Photos/ Wikimedia/ CC BY 3.0
Comments