ABB explores options to sell Power Grids business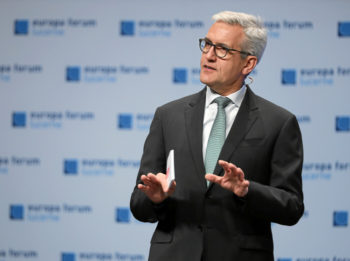 Companies
Posted by Patrick Haddad
ABB has started to examine various options for the sale of its Power Grids business, according to unnamed sources.
The move to sell off Power Grids, if true, would represent a U-turn for ABB Chief Executive Ulrich Spiesshofer who defied activist shareholders in order to keep hold of the business two years ago.
Spiesshofer in October 2016 rejected calls from Cevian Capital, ABB's second-largest shareholder, to separate Power Grids, which sells equipment like substations and transformers to utilities.
"It's been almost two years since the unfavourable decision (to keep Power Grids) and the share price has developed miserably," Christer Gardell, managing director of Cevian, told Swedish daily Dagens Industri in August.
"ABB must stop with explanations and whitewashes, now they simply have to deliver shareholder value."
Power Grids is ABB's second largest but lowest margin business, according to three sources, and a decision is likely by early next year.
"The company is looking at separating its Power Grids business," one source said. "A sale of a majority is the preferred option at moment, although selling a minority or spinning it off are also possible."
"Everyone agrees there needs to be changes," another source said.
Source: Reuters
Photo (for illustrative purposes): Ulrich Spiesshoffer, Luzern/ Christof Wicki/ Wikimedia/ CC BY-SA 4.0
Comments