Mitsubishi Electric to supply Myanmar with transformers and switchgears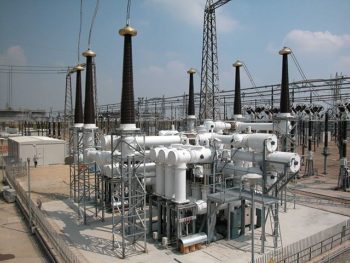 Misc
Posted by Patrick Haddad
Mitsubishi Electric has announced that it has been selected to supply Myanmar's Electric Power Generation Enterprise (EPGE) with transformers, switchgears, and other equipment.
Mitsubishi Electric Asia (Thailand) Co., Ltd will supply the EPGE with seven transformers, 46 gas-insulated switchgears (GIS), as well as other equipment. The order is part of the Urgent Rehabilitation and Upgrade Project Phase 1 (Package 2), a Japanese official development (ODA) project in Myanmar.
Myanmar's rapid economic growth means its electricity infrastructure is experiencing power shortages and so the country is urgently refurbishing and upgrading its aging substations.
Mitsubishi Electric's gas-insulated switchgears can be installed in space-restricted areas of existing substations and its special divided three-phase transformers can be packed in separate compact modules for easier shipping to locations where transportation infrastructure is underdeveloped.
Source: Business Wire
Photo (for illustrative purposes): GIS 420kV/ Dingy/ Wikimedia/ CC BY-SA 3.0
Comments