Palisades shut down for refuelling after transformer repair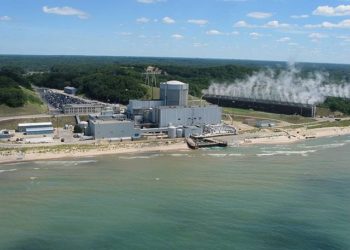 Service
Posted by Patrick Haddad
The Palisades nuclear power plant has begun scheduled maintenance after being shut down for repairs to a power transformer earlier this month.
The planned outage comes just two weeks after the Michigan plant was taken offline to replace a faulty transformer and a control rod drive seal. The original fault came after a power transformer leaked around 70 gallons of oil, causing some equipment to lose power.
The refuelling and maintenance will cost around $62 million, requiring about 1,000 supplemental workers to assist the Palisades' 600 full-time workers in completing the upgrades, inspections, and replacements during the shutdown.
The plant, owned by New Orleans-based Entergy Corp., is scheduled for permanent closure in 2022. The current refuelling and maintenance outage is the first of two before the plant is shuttered for good.
Source: The News Tribune
Photo (For illustrative purposes): Palisades Nuclear Plant/ Nuclear Regulatory Commission/ Wikimedia/ Public Domain
Comments