GE to reorganise power business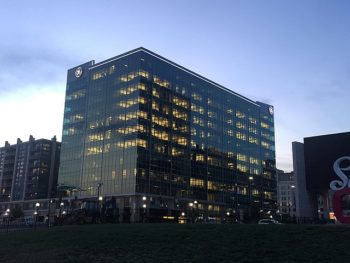 Companies
Posted by Patrick Haddad
GE has announced its intention to reorganize its energy business, GE Power.
GE intends to reorganize GE Power to improve cost structure, enhance execution agility, and drive better outcomes for customers and investors.
Second, GE intends to reorganize Power to accelerate the business' operating and financial improvements. GE plans to create two units — a unified Gas business combining GE's gas product and services groups, and a second unit constituting the portfolio of GE Power's other assets including Steam, Grid Solutions, Nuclear, and Power Conversion. The Company also intends to consolidate Power's headquarters structure to ensure these units can best serve their customers.
GE Chairman and CEO H. Lawrence Culp Jr. said, "After my first few weeks on the job, it's clear to me that GE is a fundamentally strong company with a talented team and great technology. However, our results are far from our full potential. We will heighten our sense of urgency and increase accountability across the organization to deliver better results.
"We are on the right path to create a more focused portfolio and strengthen our balance sheet. My priorities in my first 100 days are positioning our businesses to win, starting with Power, and accelerating deleveraging. We are moving with speed to improve our financial position, starting with the actions announced today. I look forward to updating you further on our progress in early 2019."
Source: GE Newsroom
Photo (for illustrative purposes): GE Global Operations Center/ EEJCC/ Wikimedia/ CC BY-SA 4.0
Comments