Arab Contractors win contract to build dam and power plant in Tanzania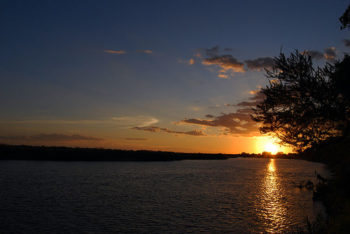 Misc
Posted by Patrick Haddad
The Arab Contractors Company has been awarded a contract to design and construct the 2,11 MW Rufiji Dam and Power Plant in Stiegler's Gorge, Tanzania.
The project is a joint venture between Arab Contractors and Elsewedy Electric Company. The cost and timeline of the project have yet to be made public.
Invitations to bid on the project were first issued in September 2017 and it will more than triple the country's current hydropower capacity of 562 MW
Construction of the facility will involve building a main dam and appurtenant structures, with expected reservoir length of 100 km and a reservoir area of about 1,350 square km. The dam height is about 134 m. The project will be on the Rufiji River in the Selous Game Reserve.
In May 2018, Tanzania's federal budget proposal contained an allocation of $307 million for the construction of this project (also called Stiegler's Gorge). This sum represented more than 40% of the country's proposed Fiscal Year 2018-19 budget.
Source: Hydroworld
Photo (for illustrative purposes): Rufiji River, Tanzania/ BM Explorer, Ipswich, United Kingdom/ Wikimedia/ CC BY 2.0
Comments