EU probes ThyssenKrupp, Tata Steel joint venture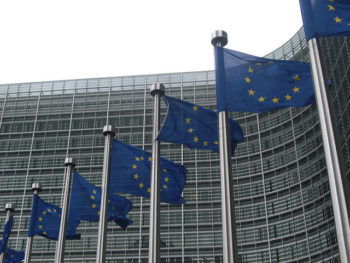 Companies
Posted by Patrick Haddad
The European Commission has said it is investigating whether the planned joint venture between Tata Steel and ThyssenKrupp could reduce competition in the high-end steel sector.
India's Tata Steel and Germany's ThyssenKrupp are both major producers of electrical steel, used in equipment such as transformers, and flat carbon steel. They have significant production facilities in Germany, the Netherlands, and Britain.
The proposed joint venture to combine their European electrical steel and carbon steel businesses has raised concerns over dominance in steel for cars, packaging and grain-oriented electrical steel.
"The Commission is concerned that, following the transaction, customers would face a reduced choice in suppliers, as well as higher prices," the EU executive said in a statement.
"These customers include various European companies, ranging from major corporations to numerous small and medium-size enterprises," it said.
The Commission now has 90 working days to make a decision, or until 19 March 2019.
"Steel is a crucial input for many of the goods we use in our everyday life, and competitive steel prices are vital for the European economy," Competition Commissioner Margrethe Vestager said in a statement.
Source: Reuters
Photo (for illustrative purposes): European Commission/ Sebastien Bertrand/ Flickr/ CC BY 2.0
Comments