ABB India shifts focus as second-quarter profit grows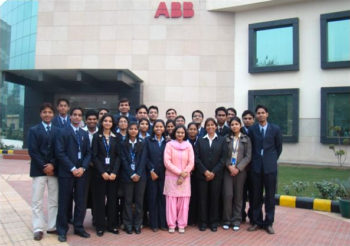 Companies
Posted by Patrick Haddad
ABB India reported a strong set of numbers for the second quarter, even as it discontinues its EPC Substation business.
Sales grew 31 percent on a year-on-year basis and sectors such as power transmission, railways, automation and digitisation witnessed strong growth.
ABB's Power grid business, for instance, grew 70 percent YoY as a result of strong execution, led by the government's focus on building transmission and distribution infrastructure to electrify remote places.
Businesses that are commoditized attract more competition, have contracted and the company is exiting them gradually.
For example, ABB India has received an approval to discontinue EPC Substation Business hitherto carried out by the company as a strategy to focus more on technology-based, value-added business offerings thereby improving margin and lowering high risk businesses. The company will, however, continue to be in the System Integration Business which is a core ABB portfolio to serve its customers.
The focus is gradually shifting towards advanced technologies and smart solutions. It recently showcased its electric vehicle charging solutions. Vehicles can be charged in about 8 minutes and last for 200 km.
It is working with the IIT Roorkee on developing technologies that can integrate transmission and distribution solutions for power generated on different fuel types like renewables, thermal, gas and others.
Sources: Money Control, Udaipur Kiran
Photo (for illustrative purposes): Full members of ABB India/ Taufiques/ Wikimedia/ Public Domain
Comments