Access to your data whenever you are by Cloud service cargolog online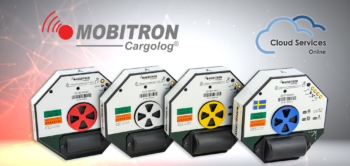 Companies
Posted by Staff
Why cloud service?
By using the cloud service, Cargolog Online, you can gain access to data from any of our compatible products whenever you are in the world. The measurement results are accessible for viewing and sharing via the Internet.
In Cargolog Online, you can observe the entire transport route and see the GPS positions for each incident. Get information immediately about incidents that may have caused damage to the goods and see the related exact position by logging in into Cargolog Online.
How does cloud server work?
The Impact & Shock Recorder with GSM/GPRS communication transmits data in real-time and sends an alarm directly to your e-mail when an alarm level is exceeded.
The data can then be viewed directly in our web-based Cargolog® Online service, which gives you the information you need and you will have full surveillance over your goods throughout the entire logistics chain.
Use your computer, smartphone or tablet and with the Cargolog® Online web application, you get access to your data at any time without the need to install any software. The measurement results of your recorder, traveling the globe, can be viewed in a graph as well as a table and can be shared with multiple users worldwide.

Cargolog Online is easy to use and with the personal login, you protect the data from unauthorized individuals.
Our commitment to providing quality products extends to the level of quality delivered by the customer service we provide you. Your satisfaction is our priority and we will endeavor to maintain our status of complete satisfaction.
Please do not hesitate to contact us by info@mobitron.com with any questions or further information.
Comments