Contractors hurt in transformer explosion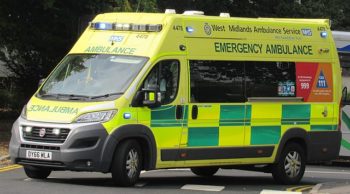 Misc
Posted by Patrick Haddad
Two people were injured when a power cable exploded inside a transformer room in Salwa, Kuwait.
The two victims, an engineer and a technician, suffered severe burns and were rushed to Mubarak Hospital for treatment. Both victims come from Egypt and are working for a company that has a contract with the Ministry of Electricity and Water (MEW).
They were performing maintenance work on the transformers. Following the maintenance, they entered the transformer to start it when a spark on the switchboard caused the fire.
Minister of Electricity and Water Bakheet Al-Rasheedi ordered an immediate investigation to find out what happened while MEW Undersecretary Mohammad Bushehri assured the technicians were both in stable constructions.
Source: Kuwait Times
Photo (for illustrative purposes): Fiat Ducato Ambulance/ Makizox/ Wikimedia/ CC BY-SA 4.0
Comments