Benin experiences blackouts as picketing of BEDC continues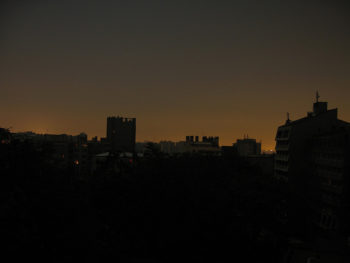 Misc
Posted by Patrick Haddad
Benin City has experienced total blackout as the picketing of the Benin Electricity Distribution Company (BEDC) by the National Union of Electricity Employees (NUEE) continues.
The blackout was allegedly caused by protesters switching off and shutting down many of the sub-injection stations. However, a spokesman for the BEDC, Mr. Tayo Adekunle, said some parts of Benin City were experiencing blackout due to a faulty 60 MVA transformer belonging to the Transmission Company of Nigeria. He also said there was another cable explosion at the 150mva transformer at Ihovbor power plant.
Deputy President of NUEE in charge of the Southern zone, Christian Omoneh, said the protest was as a result of the BEDC of disregarding a collective agreement, refusal to pay arrears of salary for 32 months and non-payment of 2017 performance efficiency bonus.
"We are however surprised at the action of NUEE to embark on the picketing, without regard for the rule of law and legal process or recourse to BEDC Management, security agencies and the labour ministry", said Mr.Adekunle.
"Management wishes to note the assault on some of our staff involved in the crusade against illegal activities on BEDC network during today's picketing, an act which shows deliberate attempt to sabotage of our policy to eradicate illegality and improve power supply to customers.
"It should be noted that some injection substations are shut down due to this illegal picketing and assault taken against staff who are manning these locations in order to prevent customers from receiving power.", he continued.
The police have reportedly invited the NUEE leadership in for questioning over allegations of unauthorised protest.
Source: The Nation Online
Photo (for illustrative purposes): Paris Blackout/ Gabriel Jorby/ Flickr/ CC BY-ND 2.0
Comments