Comprehensive design for Pakistan's first 765 kV high-voltage line to be ready by December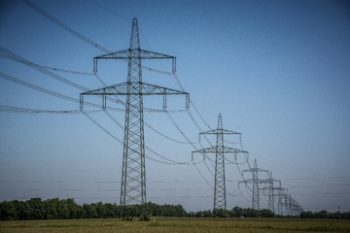 Misc
Posted by Patrick Haddad
Officials from the National Transmission and Dispatch Company (NTDC) have said they expect a comprehensive design for Pakistan's first 765 kV high-voltage transmission line to be ready by December.
The high-voltage line owned by NTDC will enable electricity from the Dasu hydroelectric power plant to be added to the national grid and to then be supplied to consumers via 132 kV and 11 kV distribution systems.
A senior NTDC official said that the consultants chosen by the company were working hard to meet the deadline for the design of the project. The 765kV line will ensure transmission of over 4,000MW of power, including 2,100MW of the Dasu hydropower project's stage-1.
The official added the project would probably be completed by end of December this year and will allow NTDC to go ahead with the bidding process and other preparations before the commencement of civil works.
As well as laying the country's first 765kV high-voltage line, NTDC is also overseeing the execution of Matiari-Lahore 660kV high-voltage direct current (HVDC) line which is the first of its kind being laid in Pakistani by a Chinese company under the auspices of the China-Pakistan Economic Corridor (CPEC).
"Actually, the design work had earlier been undertaken by a Korean firm. But later it couldn't complete, forcing us to reinitiate the process of awarding the remaining design work to someone else eligible under the law. A couple of months ago, we awarded this work to another company that is busy completing this by December this year." said the official.
Source: Pakistan Today
Photo (for illustrative purposes): Transmission line towers/ Pxhere/ CC0 1.0
Comments