Taiwan Cogen to build two onshore substations for Changhua wind farm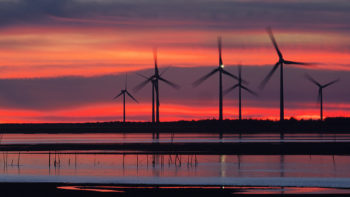 Substations
Posted by Patrick Haddad
The Taiwan Cogeneration Corp. (TCC) has won the contract to construct two onshore substations for the 900 megawatt Greater Changhua offshore wind power project.
The contract, which includes the construction of the two substations as well as associated structures, is valued at $228 million and is the largest of its type for the Taiwanese offshore wind industry.
Commissioned by Danish power company Orsted, the firm responsible for the development of the Greater Changhua project, the contract also includes four offshore sites to produce a minimum of 2.6 gigawatts of electricity.
Expected to be operational by 2021, the wind farm is projected to power 280,000 homes.
Star energy, who is wholly owned by TCC, will be responsible for the project that is expected to create between 800 and 1,000 jobs, Construction is planned to begin in the second quarter of 2019.
Matthias Bausenwein, General Manager for Orsted Asia Pacific, said, "We are very pleased to collaborate with Taiwan Cogeneration Corporation on building our first two onshore substations … We are confident that together, with our Taiwanese partners, we will achieve the highest of quality."
Source: Taiwan News
Photo (for illustrative purposes): Changhua/ Mark Kao/ Flickr/ CC BY 2.0
Comments