Voltamp transformers sees increase in revenue for thrid quarter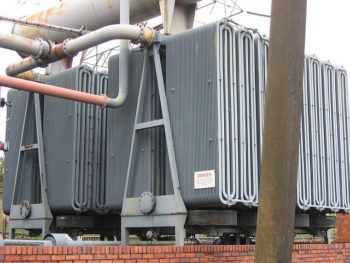 Companies
Posted by Patrick Haddad
Indian transformer manufacturers Voltamp Transformers has published their financial results for the third quarter, showing a rise in revenue.
The Vadodara-based transformer manufacturer experienced a 37% increase in revenue between this year's second and third fiscal quarters. This was reported in the unaudited earnings results released recently.
Voltamp Transformers Limited manufactures and sells various electrical transformers, including oil-filled transformers, cast resin transformers, and induction furnace transformers.
Source: The Hindu Business Line
Photo (for illustrative purposes): Oil-filled transformer radiator/ Victoria Catterson/ Flickr/ CC BY 2.0
Comments