50 new transformers to be installed in Gurugram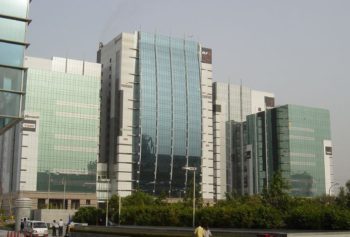 Misc
Posted by Patrick Haddad
Indian power distribution utility DHBVN has planned to install at least 50 new transformers in the city of Gurugram.
Dakshin Haryana Bijli Vitran Nigam (DHBVN) has said that the new transformers will be installed over the next three months as part of its winter maintenance exercise. The transformers are expected to mostly have a capacity of 100-200 kVA.
The state-owned distribution company is currently conducting a survey to ascertain the capacity and requirements of individual areas.
This kind of maintenance is very difficult to do during summer when demand is not only higher but more constant.
"In winter, people can put up will the small cuts, if they happen due to such work," said one official.
Source: Nyoooz
Photo (for illustrative purposes): Cyber Green Building, Gurugram/ Virgodad (Richard Bettles)/ Wikipedia/ CC BY 2.0
Comments