Malfunctioning transformer causes explosion in Manhattan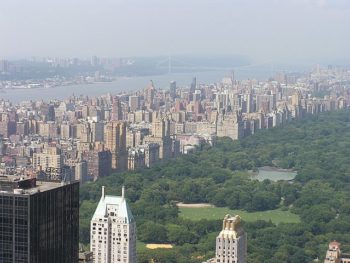 Misc
Posted by Patrick Haddad
An electrical fire and gas leak caused an explosion which shattered the windows of the Equinox gym in Manhattan.
A malfunctioning underground transformer below the sidewalk sent carbon monoxide into the building, said FDNY Asst. Chief John Hodgens.
"Any spark caused by something as little as a telephone ringing or a light switch being turned on can trigger an explosion," he said.
Firefighters evacuated 90 people in the Upper West Side before the blast took place at 6:20 pm. First responders found elevated carbon monoxide and natural levels, and evacuated five businesses in four nearby buildings, a spokesman said.
"The fire came out in front of the building and blew out all the windows in the Equinox building. No one was injured due to us recognizing the potential and evacuating all the people from the buildings," continued Hodgens.
Source: NY Daily News
Photo (for illustrative purposes): Upper West Side, New York/ Nmattson10/ Wikimedia/ Public Domain
Comments