Gamesa to supply inverters for Egypt solar project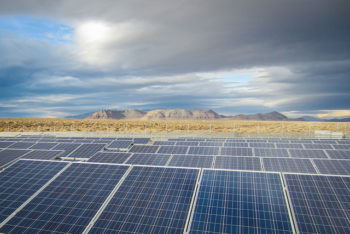 Misc
Posted by Patrick Haddad
Gamesa has secured an order to supply Norwegian solar developer Scatec with 400 MW solar inverters.
The Spanish inverter manufacturer Gamesa Electric, a business arm of Siemens Gamesa Renewable Energy S.A, will provide 66 of its 5MVA Photovoltaic (PV)Solar Power Stations. The PV stations will be used at several different sites Scatec is working on at the Benban solar complex in Egypt.
"In addition to two Gamesa Electric solar inverters, each Solar Power Station integrates a step-up transformer and a medium voltage protection switchgear, all integrated within a fully wired interconnected and factory tested ISO maritime container for ease of both field assembly and installation," it said in a statement released.
A power plant controller will also be provided to coordinate the response of the PV inverters and fulfill the plant's connection requirements.
Scatec secured the 25-year PPA for the six Benban projects in April 2017. The projects' aggregate investment is valued at $450 million, of which between $50 million and $70 million in equity will come from Scatec. The company is also partnering with unnamed local developers and KLP Norfund Investments for further equity investments in the projects.
All of the six projects were awarded by the Egyptian Government in Phase II of the Egyptian FIT program for large-scale renewables, launched in 2014. All projects being developed under this mechanism are awarded a FIT of $0.084/kWh.
Source: PV Magazine
Photo (for illustrative purposes): Black Rock PV array/ Black Rock Solar/ Flickr/ CC BY 2.0
Comments