O'Neil Electric switches partnership from Schneider to Siemens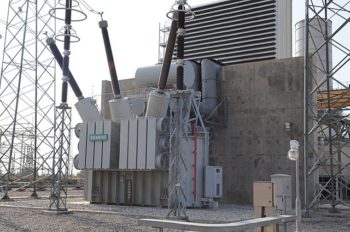 Companies
Posted by Patrick Haddad
O'Neil Electric Supply has chosen Siemens Canada as its new power distribution equipment partner.
Siemens Canada will help O'Neil Electric serve electrical contractors in the Greater Toronto Area and across Southern Ontario.
The partnership is expected to help both companies expand their reach with small, medium and large contractor customers. It follows a 27-year partnership between O'Neil and Schneider Electric Canada (which will collaborate during a transition period to ensure continuity of customer service for existing projects).
Founded in Toronto in 1965, O'Neil is an independent wholesale supplier of electrical products in Ontario and a member of Affiliated Distributors (AD), a buying and marketing group.
Source: Electrical Business
Photo (for illustrative purposes): Taza Power plant/ Marvin L. Daniels/ Wikimedia/ Public Domain
Comments