Egypt-Sudan to commence electrical interconnection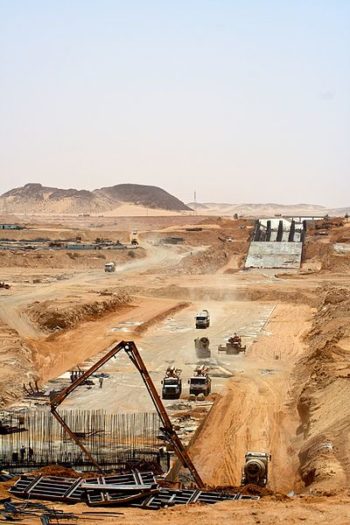 Companies
Posted by Patrick Haddad
Egypt's Ministry of Electricity has signed a contract with Siemens to install two cells for the project in the Toshka plant.
Officials from the ministry have taken ambassadors of Siemens and Energy-iBB to Sudan to examine the Sudanese electric grid and the connection points in order to implement effective power compensatory transformers. This is one of the initial steps in the connection project which will help maintain the stability of the network as well as preventing any falls in capacity.
Egypt and Sudan have agreed to set up a 300 MW electric interconnection project on two phases. The interconnection line starts in the first phase of the Toshka 2 transformer station, heading to the 220 kV transformer station in Arqan, and up to 500 kV in the second phase
Performance testing and experimental operation of the project in the first stage with a capacity of 150 MW will start in the first week of January. The full operation and transmission will need two more months.
The project of electricity interconnection with Sudan is part of Egypt's plan to become a regional energy hub and exchange electricity with Arab, African, and European countries after a surplus in production of up to 15,000 MW.
Source: Construction Review Online
Photo (for illustrative purposes): Construction site near Toshka spillway/ Stefflheffl/ Wikimedia/ CC BY-SA 3.0
Comments