ABB and Hitachi in discussions to expand power grid partnership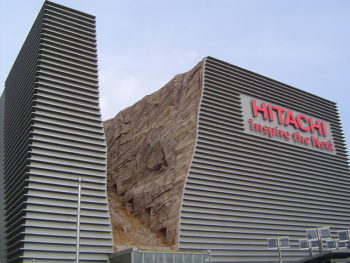 Companies
Posted by Patrick Haddad
ABB has confirmed that it is currently in discussions with Hitachi to expand and re-define the existing strategic power grid partnership between the two companies.
The partnership has been in effect since 2014, and the potential expansion could see Hitachi take a majority stake in the Swiss company's power grids division. ABB has, however, stated that "There can be no certainty that any transaction will occur, or as to the timing, structure or terms of any transaction."
The proposed deal would not only significantly expand Hitachi's power sector business outside of Japan, but would also allow ABB to focus more on its robotics, digital industry, and automation businesses.
According to the Financial Times, the deal could be worth over $7 billion, making it the biggest acquisition for Hitachi to date.
Sources: ABB / Financial Times
Photo (for illustrative purposes): Hitachi Group pavilion at 2005 expo/ Genppy/ Wikimedia/ CC BY-SA 3.0
Comments