Harvest Foundation to invest $11m into substation at Henry Co. business park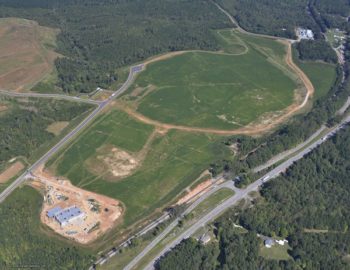 Substations
Posted by Patrick Haddad
The Harvest Foundation has announced its intention to invest $11 million towards the construction of a new substation and transmission line at the Commonwealth Crossing Business Centre (CCBC) in Virginia, USA.
The $11 million dollar investment will cover about half of the costs of the substation and funding for the new substation and transmission line will be repaid by Appalachian Power Company based on usage from tenants at CCBC over the next 15 years.
The total cost of construction to complete the project is estimated at $22 million. This project is a partnership among the Martinsville-Henry County Economic Development Corp., Henry, Appalachian Power Company, and The Harvest Foundation. Other partners may be announced as the project advances.
The Harvest Foundation's investment will be repaid over a 15 year period and is part of their "Grants for Growth" project.
"Commonwealth Crossing is a great example of what can be accomplished with teamwork," said Henry County Administrator Tim Hall. "The Harvest Foundation's decision to help with this latest project speaks well of its commitment to this community."
Source: WDBJ7
Photo (for illustrative purposes): CCBC Aerial View/ Harvest Foundation Press Release/ With Permission
Comments