LSIS acquires Parker Hannifin's Energy Grid Tie Division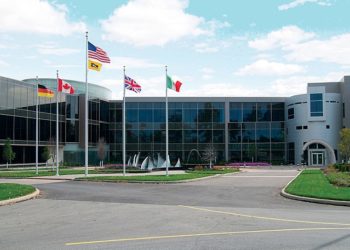 Companies
Posted by Patrick Haddad
Korean power firm LS Industrial Systems has announced the acquisition of the Energy Grid Tie (EGT) Division of Parker-Hannifin, creating a new U.S.-based company, LS Energy Solutions.
LS Energy Solutions will retain all current U.S. sales, engineering, and manufacturing capabilities of the former Parker EGT Division and will operate as a separate North American organization under LSIS.
LS Energy Solutions, together with LSIS, have a globally installed base of more than 700 MW in energy storage power conversion, making it a premier technology leader in the industry. The company's U.S. leadership team will be led by Jim Hoelscher, who was the Parker EGT Division general manager. The company has also said that it will retain 100% of the EGT Division's staff and talent.
"With the rapid transformation of the energy landscape, including extensive deployment of renewable power sources and microgrids – the need for flexible and cost-effective Energy Storage Solutions will continue to grow," said Jim Hoelscher, president of LS Energy Solutions.
"Combining our PCS and system integration capabilities with LSIS's full line of electric power products like switchgear, circuit breakers and contactors will make us a competitive one-stop shop for energy storage offerings for both behind and in front of the power meter."
"We have always been very impressed with what Parker EGT Division has done as a pioneer in energy storage and we are excited to make them part of the LSIS family," said Jae-seok Oh, head of the Power Solution Business Group of LSIS.
"With energy storage being a key strategic focus for us, we will continue to expand in R&D and testing facilities to support development that can help our customers realize more reliable and cost-efficient advanced energy storage solutions."
Source: Business Wire
Photo (for illustrative purposes): Parker Hannafin HQ/ Parker Hannafin/ Wikimedia/ CC BY-SA 2.0
Comments