ABB sells power transformer business to Hitachi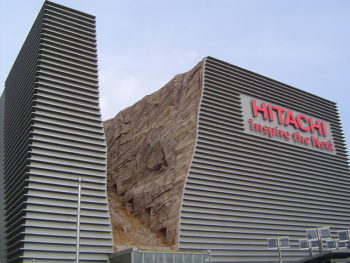 Companies
Posted by Staff
Hitachi, Ltd. has announced that it has decided to acquire the power grids business from ABB Ltd. and has signed an agreement with ABB.
Part of the deal is the segment "High Voltage Products", which includes power and distribution transformers, transaction transformers for railways and Gas Insulated Switchgear.
Hitachi plans to initially acquire an 80.1% stake in the Power Grids business and expects to close the acquisition in the first half of 2020, making Power Grids a consolidated subsidiary. Hitachi has entered into a pu rchase option to acquire the remaining 19.9% stake in Power Grids, making Power Grids a wholly-owned subsidiary
"ABB has been driving industrial change for more than a century as a global pioneering technology leader. As a result of our Next Level strategy, all of our businesses are today number 1 or 2 in their respective markets. To support our customers in a world of unprecedented technological change and digitalization, we must focus, simplify and shape our business for leadership. Today's actions will create a new ABB, a leader focused in digital industries," said ABB CEO, Ulrich Spiesshofer.
"Power Grids will strengthen Hitachi as global leader in energy infrastructure and Hitachi will strengthen Power Grids' position as a global leader in power grids. With this transaction, we are realizing the value we have built through the transformation of Power Grids over the last four years. Our shareholders will directly benefit through the return of the proceeds of the divestment. Building on our existing partnership announced in 2014, the initial joint venture will provide continuity for customers and our global team."
Photo (for illustrative purposes): Hitachi Group pavilion at 2005 expo/ Genppy/ Wikimedia/ CC BY-SA 3.0
Comments