SGB-SMIT invests millions in production and training in German Neumark site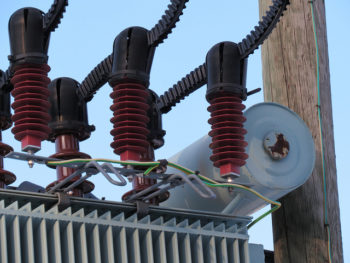 Companies
Posted by Patrick Haddad
SGB-SMIT is investing heavily in training and production capacity in order to increase output at their Neumark site, Germany.
SGB-SMIT is seeking to expand production capacity at their Neumark site as they continue to grow. The current production hall, the size of 12 football fields, is already producing transformers at a rate higher than the original intended capacity of 2,500 MVA a year.
In addition to more than 1,000 compact stations, 11,000 oil distribution transformers will leave the factory in 2018 – this output corresponds to a total output of 11,000 MVA. In comparison: four years ago, 8,430 oil transformers with a capacity of 7,100 MVA had been produced.
SGB-SMIT has also invested in training at it's Chemnitz site in order to help ensure that production of sheet metal is sufficient for their transformer-producing needs.
"This is by far the largest plant in terms of capacity, with 3,500 tonnes of electrical steel passing through each year, which makes us largely independent of external suppliers." said Managing Director Erwin Birbacher.
"We see these investments as a clear commitment of the new owner to the future of the site," says Birbacher. The financial investor One Equity Partners (OEP) became the new owner of the SGB-Smit Group last year.
Source: Freie Presse
Photo (For illustrative purposes): 20 kV/400 V Distribution transformer/ Vesa Linja-aho / Flickr/ CC BY 2.0
Comments