Electrician dies repairing broken transformer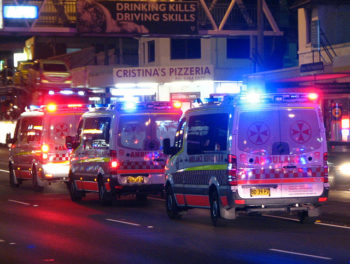 Misc
Posted by Patrick Haddad
An electrician working in the Lakhimpur Kheri district of India has died while repairing a faulty power transformer.
Ashish Mishra, a 23-year old employee of the state power department, was decapitated as a result of receiving an electric shock while repairing a faulty transformer in the Mailani area of Lakhimpur Kheri district.
He was checking if the supply had been discontinued or not and received a shock of 11,000 volts while standing atop the transformer, causing his head to become separated from his body.
His father has made a complaint against the power department, blaming the officials with him of "negligence", alleging that they restored the power supply in the knowledge that his son was still working on the spot.
Source: Nyoooz
Photo (for illustrative purposes): Three ambulances in NSW / Highway Patrol Images / Flickr / CC BY 2.0
Comments