BART to replace ageing substation at San Leandro station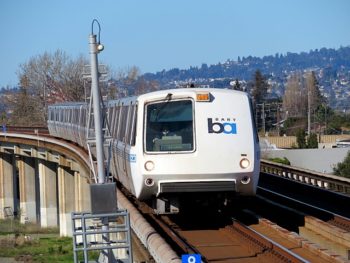 Substations
Posted by Patrick Haddad
The Bay Area Rapid Transit District (BART) has decided to replace the traction-power substation at its San Leandro station on the eastern shore of San Francisco Bay.
The plan comes as part of the transit system's Measure RR initiative, a long-term plan to overhaul the infrastructure as it nears its 50th birthday in 2022. About a third of the $3.5 billion budget for Measure RR would go to revamping BART's all-electric service by upgrading the entire power system. This would see the conduits, 34.5 kV cables, and substations replaced with modern shielded caböing and new distribution software so the power can be properly stepped down and fed into the 1000-volt third rail.
BART recently identified five sites for new substations on top of the 28 substations that would be replaced under Measure RR. The transit system says the improvements will allow it to increase the number of trains it runs through the Transbay Tube from 24 an hour to 30.
BART says the San Leandro project will take approximately 14 months whereas preliminary work on the new substations began late last year.
Source: RT&S
Photo (for illustrative purposes): A BART car arriving at San Leandro station / Pi.1415926535 / Wikimedia / CC BY-SA 3.0
Comments