Japan's TEPCO to build offshore windfarm off Choshi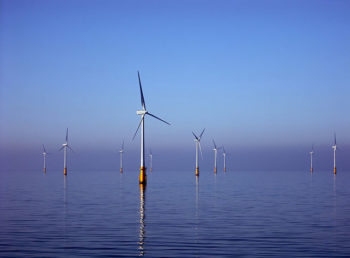 Misc
Posted by Patrick Haddad
The Tokyo Electric Power Company Holdings, Inc., (TEPCO) has begun preliminary work on building an offshore windfarm off the coast of Choshi, Chiba Prefecture.
The wind farm will reportedly have a power generating capacity of over 1 million kilowatts, equivalent to the power produced by a nuclear power reactor, and will consist of 200 wind turbines.
According to reports, the project will cost $9.2 billion and will see TEPCO joining forces with a veteran European offshore wind power manufacturer.
TEPCO's move into renewables is seen by some as a way to move away from thermal power, which accounts for 80% of its power generation, as well as to recover some of the costs for the ill-fated Fukushima Nuclear Power Plant,
TEPCO revealed that it expects to secure stable proceeds from selling the electricity through the governmental FIT (feed-in tariff) system – a scheme to procure electricity at fixed rates.
According to a press release, TEPCO is set to kick-start the commercially operating offshore wind power from this month by producing 2400 KW. They further claim that this will be for the first time that the fixed bottom type turbines will be operated in Japan.
Sources: TEPCO / Global4Energy
Photo (for illustrative purposes): Offshore wind turbines at Barrow Offshore Wind / Andy Dingley + Papa Lima Whiskey 2/ Wikimedia / CC BY-SA 3.0
Comments