BHEL wins order for West Bengal power plant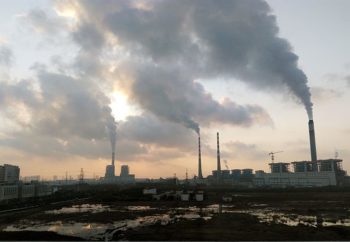 Misc
Posted by Patrick Haddad
Bharat Heavy Electricals Limited (BHEL) has won a contract for the setup of a 660 MW supercritical thermal power plant in West Bengal.
The contract for the 660 MW Sagardighi Thermal Power Project Extension Unit-5 in Manigram village in the Murshidabad district of West Bengal is valued at nearly $500 million and was awarded to BHEL by the West Bengal Power Power Development Corporation (WBPDCL).
BHEL will be responsible for the design, engineering, manufacture, supply, erection, testing and commissioning of the Main Plant Turnkey Package. This comprises of the supercritical boiler and turbine generator along with its auxiliaries, electricals, controls instrumentation, switchyard, flue gas desulphurisation (FGD) and selective catalytic reduction (SCR) systems, coal handling plant and ash handling plant.
FGD and SCR systems will be used to capture pollutants like SOx and NOx, aimed at meeting revised emission norms, as informed by the Ministry of Environment, Forest and Climate Change. BHEL has, so far, contributed over 80% of the total coal-based generating capacity of WBPDCL.
The key equipment for the project will be manufactured at BHEL's Trichy, Haridwar, Bhopal, Ranipet, Hyderabad, Jhansi, Thirumayam and Bengaluru plants, while the company's Power Sector – Eastern Region division will be responsible for construction and installation activities on site.
Source: The Hitavada
Photo (for illustrative purposes): Jiangsu Nantong coal-fired power station / Kristoferb / Wikimedia / CC BY-SA 4.0
Comments