Electrician dies while working on transformer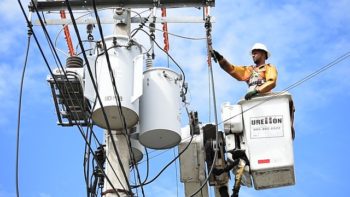 Misc
Posted by Patrick Haddad
An electrician in the Kazakh city of Kostanay has died while working on a transformer.
The incident occurred when three private enterprise electricians came to perform electrical work on a transformer. During the work one of the electricians, a young man, received an electric shock, killing him on the spot.
According to sources the young man had wanted to clean the transformer.
Police have launched an investigation under the article "Violation of labour protection rules, which inadvertently resulted in the death of a person."
It is not yet known if the police intend to press charges.
Source: Nur
Photo (for illustrative purposes): Electrician, Repair work / alcangel144 / Pixabay / Free for commercial use
Comments