LineVision acquires $2 million in funding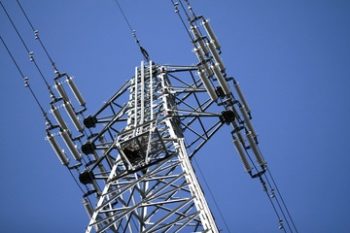 Companies
Posted by Patrick Haddad
The new transmission technology company LineVision has scored $2 million in funding from lead investor Clean Energy Ventures.
LineVision is a new company that claims to enable utilities to improve transmission line capacity, resilience and safety through advanced technology. The company, which spun out of Genscape last summer, provides what it says is the industry's only non-contact transmission line monitoring solution, known as the V3 System.
Each V3 monitor contains an EMF sensor for collecting real-time data on the line's electrical properties and an optical sensor that tracks conductor position, according to the company's website. LineVision says that its flexible non-contact system can be mounted on the tower structure, eliminating the need for costly specialized equipment or difficult to obtain outages.
The $2 million investment will be used to scale its operations and supply chain to support the needs of utilities worldwide.
"With increasing risk from storms and continuing growth of renewable resources on our grid, utilities are looking for technologies to improve the resilience, capacity and flexibility of their transmission lines," said Hudson Gilmer, CEO of LineVision.
"Transmission lines are the arteries of our electric power system," said Brewster. "LineVision is helping utilities upgrade the performance of the grid by monitoring these vital lines and enabling greater capacity, reliability and safety."
Source: Electric Light & Power
Photo (For illustrative purposes): Transmission line / Pxhere / CC0 1.0
Comments