PacifiCorp to build three new substations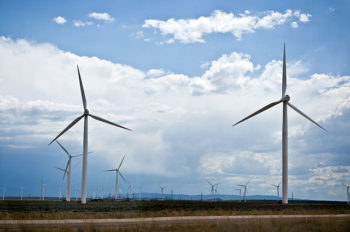 Substations
Posted by Patrick Haddad
Electric power company PacifiCorp has announced the construction of three new large-scale substations in Wyoming, USA.
Two of the new constructions will be high-voltage greenfield substations and a third existing substation will be upgraded to provide grid support for the addition of more than 1,000 mW of new generation capacity being added to the regional power network.
PacifiCorp selected Burns & McDonnell and Hitachi T&D Solutions, a wholly owned subsidiary of Hitachi, Ltd., to design and build the substations. Burns & McDonnell will provide engineer-procure-construct services while Hitachi will provide all large power transformers and gas circuit breakers for the projects.
The new 500/230 kV Aeolus will be located near Medicine Bow, Wyoming, and the 500/345 kV Anticline substation will be built near Point of Rocks, Wyoming. Upgrades to the existing Jim Bridger substation, also near Point of Rocks, will provide added grid stability.
The design process is expected to start in this month with construction beginning in April. The projected completion date is the end of 2020.
Source: T&D World
Photo (for illustrative purposes): Mountain wind power, Wyoming / CGP Grey / Wikimedia / CC BY 2.0
Comments