Orsted A/S suspends Taiwan wind projects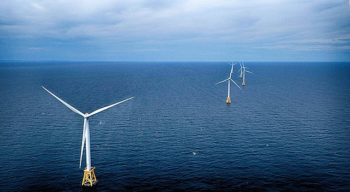 Companies
Posted by Patrick Haddad
Danish energy company Orsted A/S has suspended its offshore wind projects in Taiwan after being unable to secure key agreements.
The wind projects faltered earlier this month after Orsted A/S failed to receive an establishment permit for its projects off the coast of Changhua County and was unable to secure a power purchase agreement at last year's feed-in-tariff rate.
Orsted has informed its local supply chain to cease the execution of contracts, despite work having already commenced.
The energy firm is also considering renegotiating terms of other contracts that are not yet in the works.
The decision followed a statement issued by Orsted saying that it would "pause and revisit" its investment projects and its "supply chain commitments and contracts" in Taiwan, as it had been unable to obtain a key permit for the 900 megawatt (MW) offshore wind projects in time to secure last year's FIT rate.
In late November last year, the ministry proposed cutting the FIT rate to NT$5,106 per kWh for this year, from last year's NT$5.8498, and suggested a production cap of 3,600 annual full-load hours. The reduction in the tariff was met with resistance from developers.
Source: Taipei Times
Photo (for illustrative purposes): Block Island Wind Farm / Ionna22 / Wikimedia /CC BY-SA 4.0
Comments