Toshiba to supply MicroGrid energy management system to Republic of Maldives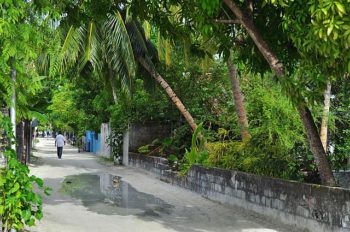 Misc
Posted by Patrick Haddad
Toshiba Energy Systems & Solutions Corporation (Toshiba ESS) announced that they have won an order to supply the Micro Grid Energy Management System (µEMS) to "Preparing Outer Islands for SuSustainablenergy Development Project" (POISED) in the Republic of Maldives.
The system, comprised of an energy management system and battery energy storage system (BESS), offers the ability to predict the amount of power demand and supply using weather forecasts and helps realise an optimal operational plan for diesel generators, from which most of the Maldives' current power comes from.
The government has already installed solar power systems on Hithadhoo Island in 2017 as part of efforts to realise a low carbon society and to reduce the fuel cost for power generation.
"As a global leading supplier of integrated energy solutions, I'm confident that we will contribute to Maldives' Clean and stable power supply using knowledge cultivated in our long experience as the leader in supervisory control systems in the Japanese market and other countries"; said Hideki Saito, Vice President of the Transmission & Distribution Systems Division at Toshiba ESS.
The system will start operation on Hithadhoo Island in 2020.
Source: Toshiba India
Photo (for illustrative purposes): Hithadhoo Road side / Ibrahim Asad / Wikimedia / CC BY 3.0
Comments